We have just checked our loan interest rates against the personal loan rates offered by the banks listed in the table below.
The comparison is based on a loan of £4,000 repayable over 36 months, and as at 06/02/2018 our rates are still the cheapest!
Our Payroll Loans and Homeowner Loans products are our fastest growing products. To find out whether you would be eligible to apply, visit our Payroll or Homeowner loans pages.
If you don't meet the eligibility criteria for these loan products don't worry – we also have other competitively priced loan products which may be of interest to you. Just click on the 'Loans' menu at the top of this page to find out more.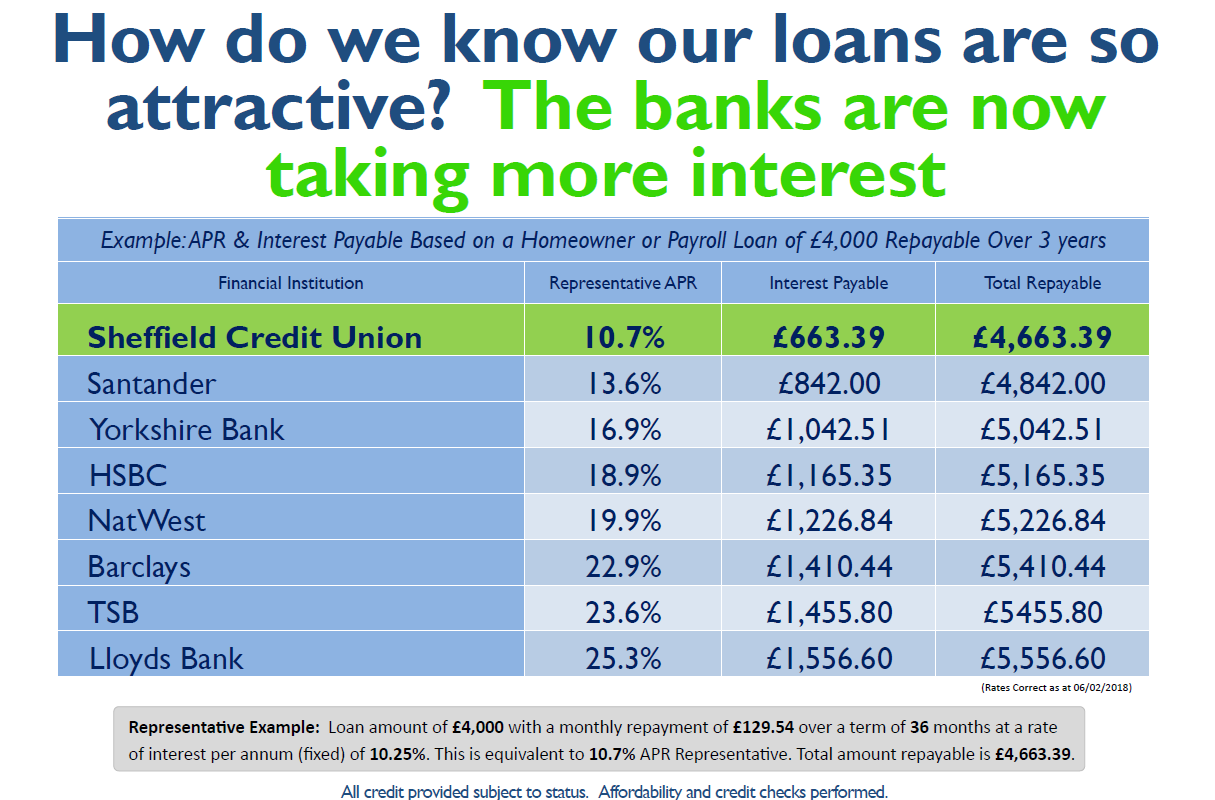 Warning: You may pay more interest and be subject to additional charges if your loan repayment are not received on time.  Repayments are reported to Credit Reference Agencies (e.g. Experian), which can affect your credit record. Where distance contracts are used, the right to cancel is available subject to terms & conditions.