Rotherham Office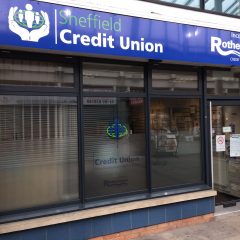 R.A.I.N. Building, Eastwood Lane, Rotherham, S65 1EQ, Telephone 01709 514263, Email admin@rothersave.co.uk
Open 9:30am-3:30pm Tuesday, Wednesday and Friday (closed 12:30-1:00pm for lunch).  Location map here.
We do not open on Sundays or Bank Holidays.
Rotherham does not have a cash deposit or withdrawal service.  Apart from that, all other services are available.  This is a smaller office, with a smaller team of staff.  We may also be able to offer additional services such as assistance with registering for and using the new on-line services area, please ask. To access cash services, please come to the Sheffield Office.
Sheffield Office
A full range of services is available at the Sheffield Office – including access to withdrawals by cash (£50 maximum amount per week).  Applying for loans, savings and other products is available at this office, as well as joining as a member.
Information Points
Information points are able to assist members and enquirers with their queries, supply them with information and application forms, join them up as members and submit their applications for loans and other products.  You can see where these are available on this link to our Information Points.
Advocates and Partners
We place our leaflets and forms with various local organisations, and in a variety of local settings.  You will often find volunteers or staff members who are able to give you further information about Sheffield Credit Union in these settings.  Alternatively, our leaflets provide details about how to contact us to find out more.